LINLAX unparalleled software product development services, customized process-driven software solutions, and our global presence harnessing the best talent in Coimbatore, Tamilnadu South India and across India into great products that enable a competitive edge.
Software Development As A Service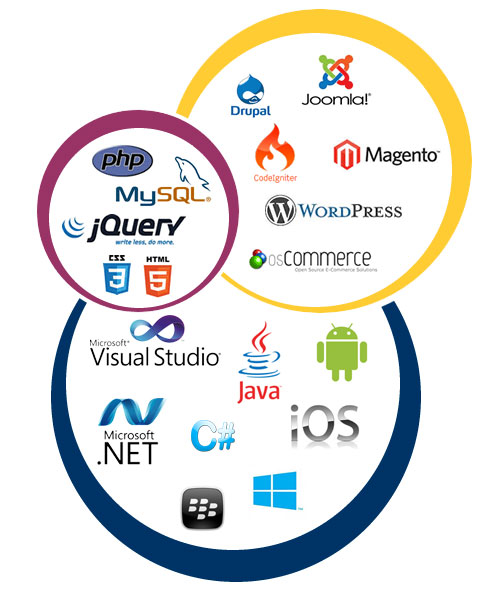 Product development is more than engineering software, it involves redefining the market by having a true pulse of the customer / application and market's needs. LINLAX employs expert product managers / team leader, software architects and offshore product developers who are experts across software platforms including Microsoft.Net, ASP.Net, HTML5, WordPress, Java and PHP, making LINLAX a serious product development partner for those who are serious about building an IT driven business.
We LINLAX undertake every aspect of your product development project: from the software planning , designing and architecture, integration and implementation, testing and quality assurance to training and deployment. Our sizable and talented offshore development team in South India can assist your business in the development and enhancement of your software product on a turnkey basis.
Trusted & Reliable Software Product Development Outsourcing Company in India.
We LINLAX InfoTech , our software designers and software programmers in India and internationally, have the ability to quickly turn around a project, from proof of concept prototypes to the design of the software, shortening the time you will need to get your product to market. The end products of outsourced product development, that we deliver to our clients, undergo intensive testing and are passed through layers of quality assurance prior to release and roll out.
LinLax custom software development services help clients aroung the world to build and integrate sophisticated business applications / websites with client server and legacy systems. We Design / create and deploy robust, scalable and extensible architectures for use in a wide range of industries with More effective Pricing. We also undertake exisiting applications re-engineering works and Maintenance support services.
Software development is our key skill. We provide solutions to our clients in time and in competitive budget, helping them quickly adapt to changing needs of their business. With the technologies changing at breakneck speeds, we continue remodelling of applications providing migrations, integration and development services
LinLax Infotech have expertise in following :
Custom application development
Application re-engineering
E-commerce application development
Tailor Made Product Developments.
Enterprise level software application development
User interface design, web development, PSD to HTML conversion services
Customized CRM and CMS development
Application extension and up-gradation to make it more scalable for future business needs
Custom web based application development using technologies like ASP.net, PHP
Client - Server Application Development
Software maintenance and support
Outsourcing Software Application Development